The Shondeff Family // An Orange County Holiday Inspired Family Session
The Shondeff family is as sweet as they come which is why I was so excited to photograph their family this year in this brand new studio. Shannon is the owner of Fit4Mom Long Beach and Palos Verdes/San Pedro. We met when a friend of mine convinced me to join in the stroller strides workouts. To say I am obsessed with the tribe Shannon has built for us moms is an understatement and the bonds that I have formed with the moms and Goldie with the kids there in my short time there so far is priceless. I've gotten to know her sweet family and being able to get them in front of my camera just made it that much sweeter. I love the relationship that Clare, Hank and Nora have with each other and I can't wait to see them grow up together.
For this session, I had an idea for a minimal but still beautiful holiday family photos. We made use of the simple bedding with the grey Venetian plaster wall for a cozy, neutral, Christmas-y feel. I worked with Leelina Martin who brought my oversized wreath dreams to life that made for the perfect holiday backdrop. I wish you could have smelled the studio because it was giving me serious Christmas feels even though it was 85 degrees outside. Thank goodness for A/C!
Outdoor session are beautiful but man this studio has a special place in my heart with its amazing natural light and gorgeous backdrops. Its the perfect location for your family photos this year too!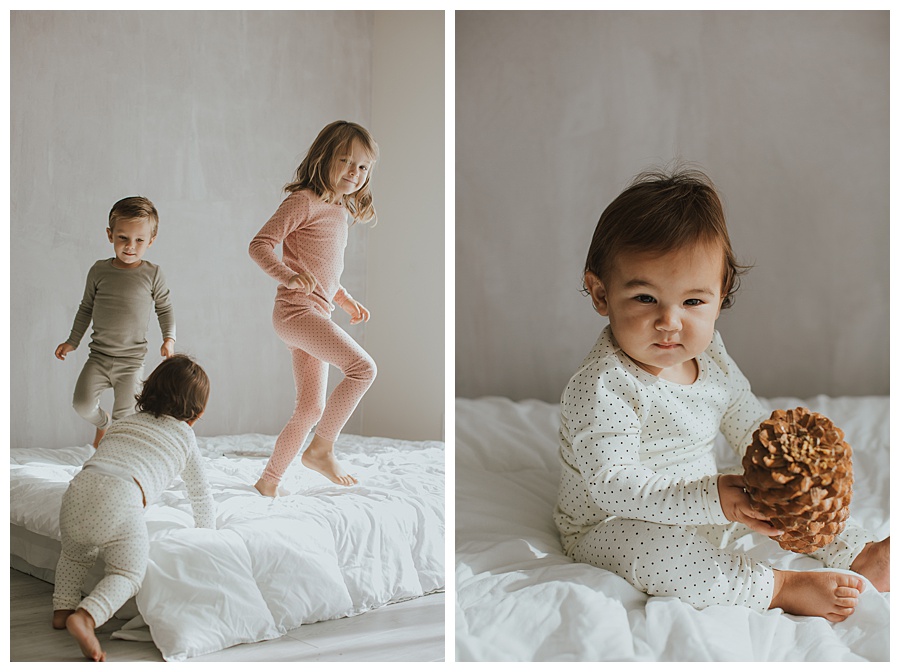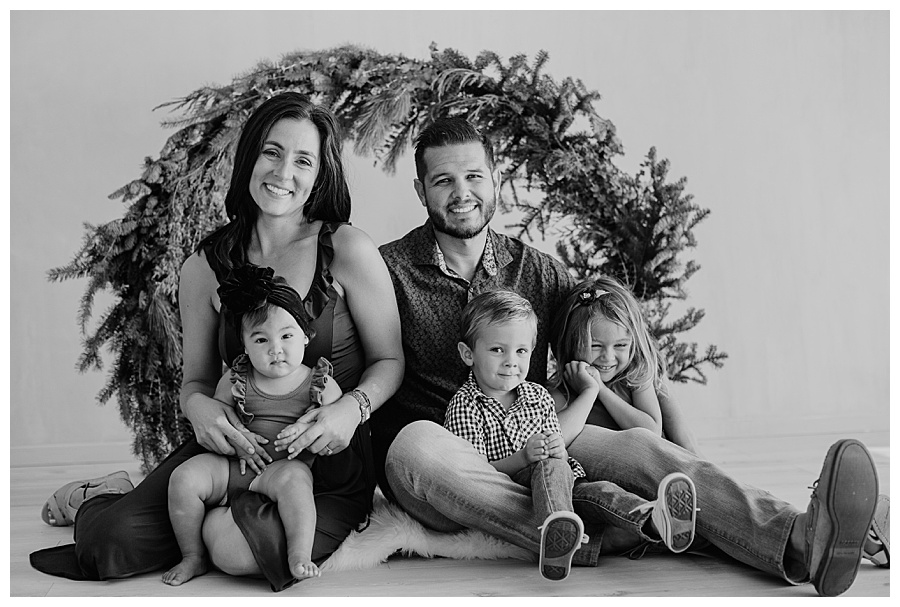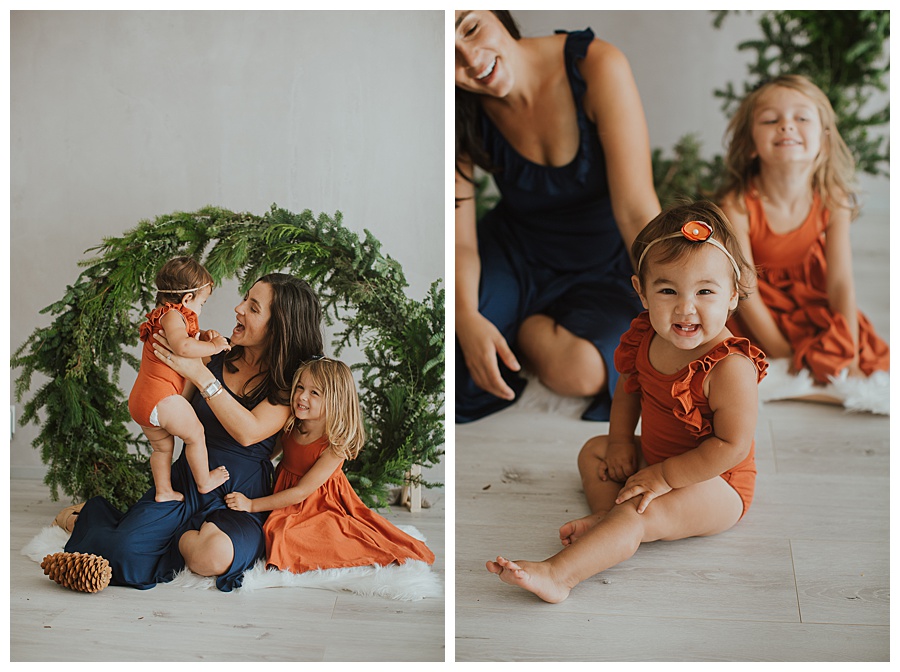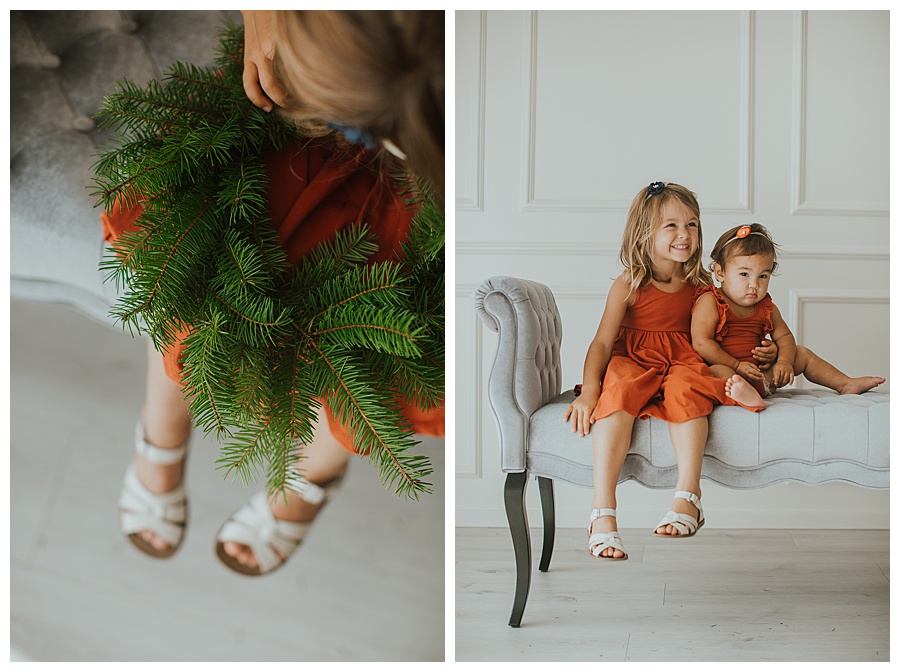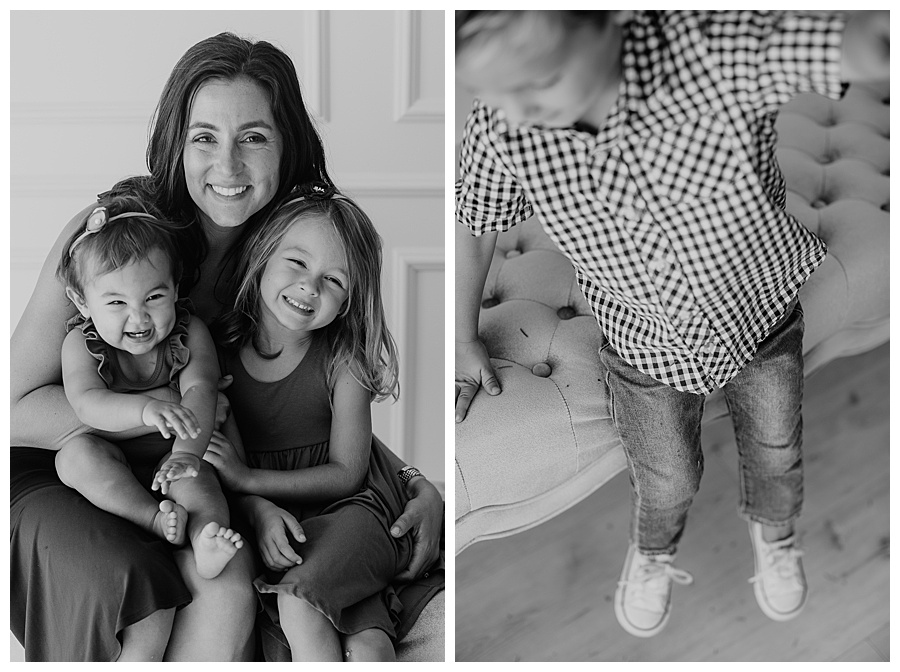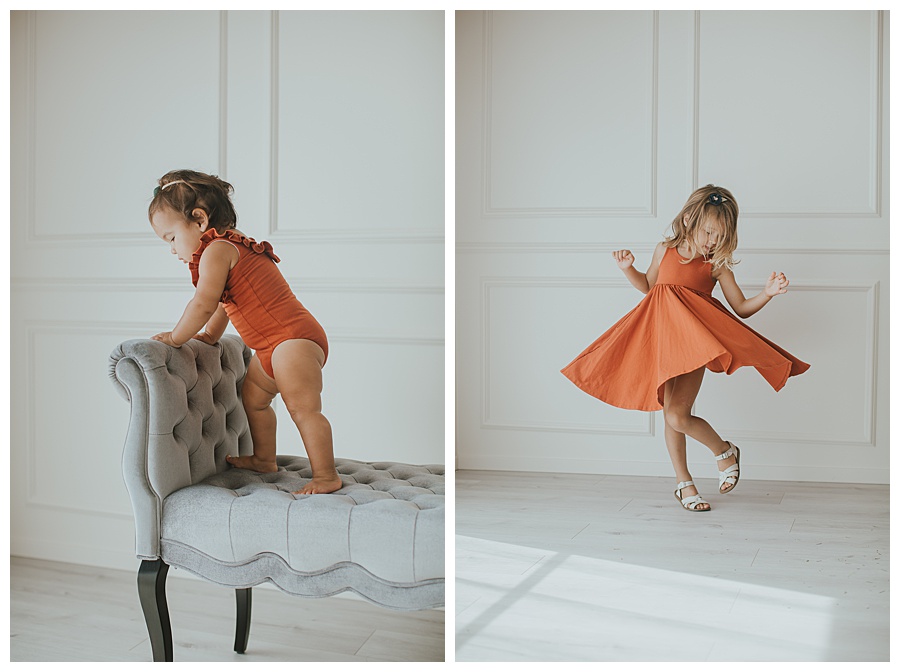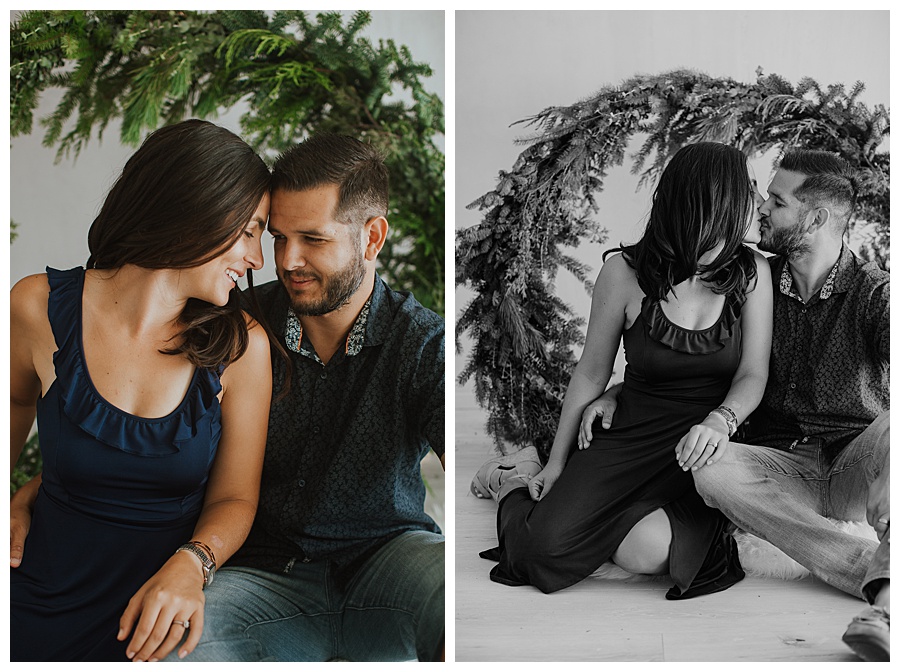 If you love the look of this session and would like to do some with your family, I will be doing some mini sessions at the studio in November and I would love to see your family for your photos this year!
Check out this link to see available booking times!